Sensation!
Events creator
sensation ! is a committed communication and event agency that provides high impacts/meaningful events.
Everyday, Sensation ! works on creating unforgettable experiences/ exceptional moments to gather, unite, connect, explain, motivate, inform, launch, trigger actions, engage, evolve... and let people share passions !
About
Dan-Antoine Blanc-Shapira, Franco-American, founded the agency in 1989. After a lively path (16 schools over 3 continents, law & political sciences degree, 1st event organized at age 10 - neighbourhood bicycle race in Nairobi-Kenya), he decided to create an atypical event agency that gathers people, gives meaning, creates and innovates while respecting human values. At sensation ! there are no salesperson but only incoming calls. Of the whole event market, our clients are the most active in promoting their agency (Limelight study, 2011)
Skills /Capabilities
Global and versatile, sensation ! has a triple experience :
• Creating high impact, innovative, engaging and intelligent events
• Implement media communication strategies, social media solutions, video and audio-visuals, editorial...
• Design 360° communication plans with multiplatform campaigns : events, communication, social medias, media engagement.. which are deployed across territories and over time.
sensation ! has been awarded for each of these skills.






A commited agency
Make our profession better !
As a precursor, sensation ! has committed for over 15 years to work in an environmentally responsible way. First French agency certified PrestaDD, ISO 26000 evaluation, Carbon Footprint (Bilan Carbone), Quality Label ANAé (professional organization),..
But as environmental responsibility is really effective if all the market players take action, sensation ! and it's founder initiated in 2004, a collective action of the whole event industry with the creation of the "eco-evenement.org" community. Together, they created tools as the event eco-guide, a self diagnosis "ADERE", Corporate and Social Responsibility in events and professionals trainings (www.eco-evenement.org)

A solidarity and civic agency
Humans are the core part of our missions and sensation ! makes it it's daily focus.
The agency is fully involved in the event & communication professional associations as LÉVÉNEMENT (former ANAé). sensation ! contributed to creating many online tools to help event organizers improve their action in a more sustainable and responsible way.
sensation ! is also a signatory of the Charter for Diversity, member of "Entrepreneurs d'Avenir", support of NGOs and charitable organisations as Habitat & Humanisme (housing and social integration association), Action Against Hunger, Foyer Handicap Fondation, ...
The agency also donates approx. 0,5% of its turnover to non-profit organisations every year.
Créer et construire au quotidien de beaux événements est un plaisir. Ça l'est encore plus quand ceci sont reconnus par l'ensemble de la profession. Merci aux clients, partenaires et prestataires qui nous font, année après année, confiance. Découvrir le palmarès de l'agence
A Sensational team!
Hired for their rich and diverse personalities, sensation ! team-members provide the qualities we love : intelligence, kindness, rigor, creativity and commitment to work with passion and pleasure ! Our clients recommendations say it better than we do :
"It was a real pleasure to work together"- CGPE.
"Thanks to the dream team !" - Shire.
"Always creativity and rigor, perfect realisation... in a climate of total trust"- Eau de Paris.
"We really appreciated the clever understanding, the reactivity and the recommendations, in one word, the efficiency of sensation's team !, ... in a really enjoyable relational atmosphere" - Val'hor.
Isn't it happiness to work with such a team ?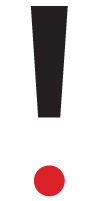 There will always be a warm smile and a hot coffee waiting for you in the heart of Paris..
16 bis, rue Lauriston
75116 - Paris
:
+33 (0)1 44 17 06 06
:
dabs@sensation.fr
Accès :

: Charles de Gaulle - Etoile
A
: Charles de Gaulle-Etoile
1
2
Kléber
6

:
22
30
31
52
73
92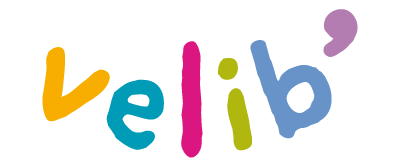 : 60 rue Lauriston
: 26 rue Paul Valéry
: 3 rue Traktir
: 2 avenue des Portugais